WYKO NT9100 Optical Profiler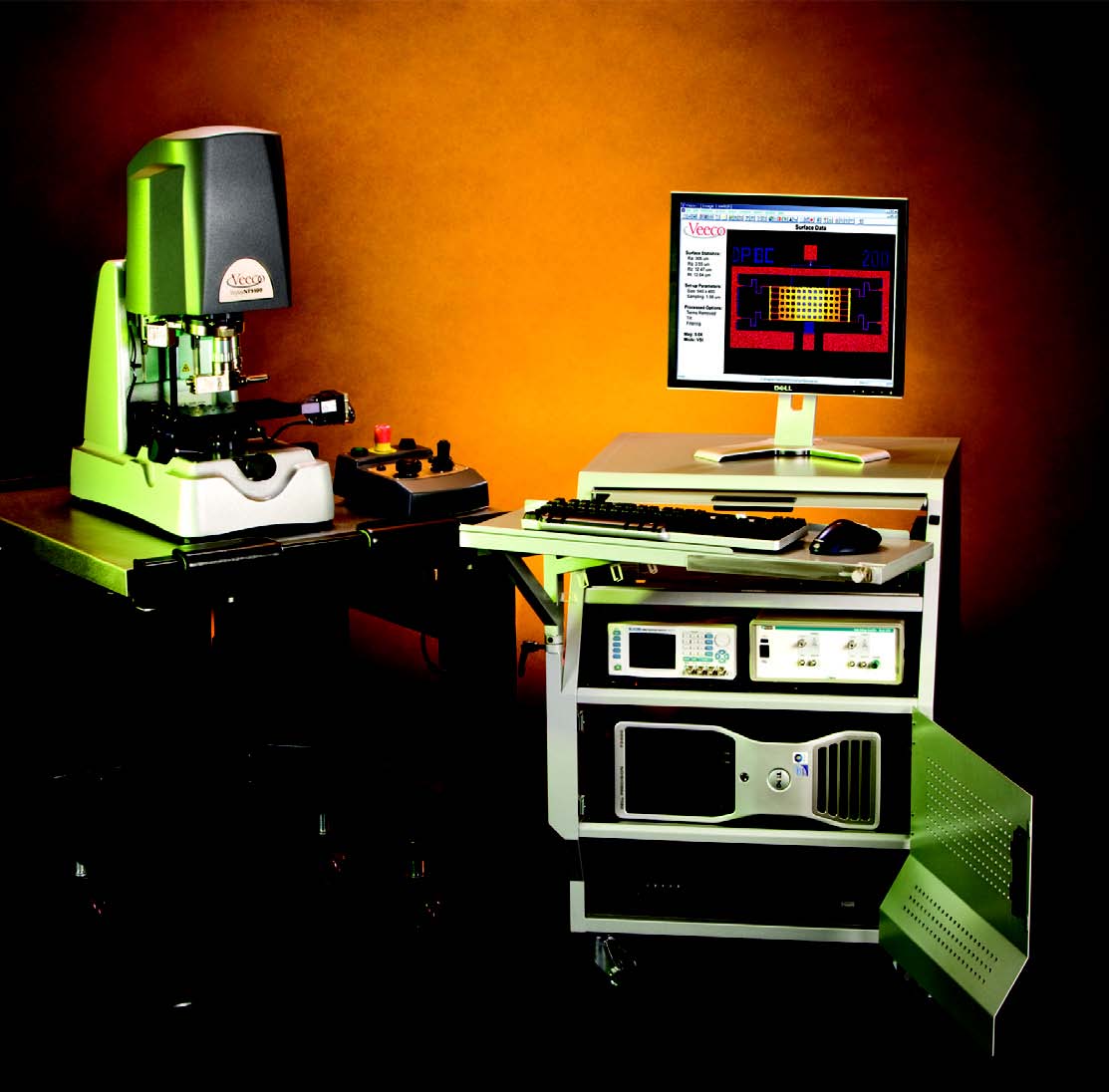 The WYKO NT9100 employs non-contact interferometry for the Angstrom-resolution measurement of features from 0.1 nm to 2 nm in height. Features of interest can be located using template-driven software to achieve in-plane and out-of-plane static dimension measurements. The In-Motion package integrates a dual-LED stroboscopic illuminator, drive electronics, data acquisition and data analysis software into one convenient system. It provides a turnkey solution for static and dynamic characterizing of MEMS.
SIGNATONE Manual Analytical Probe Station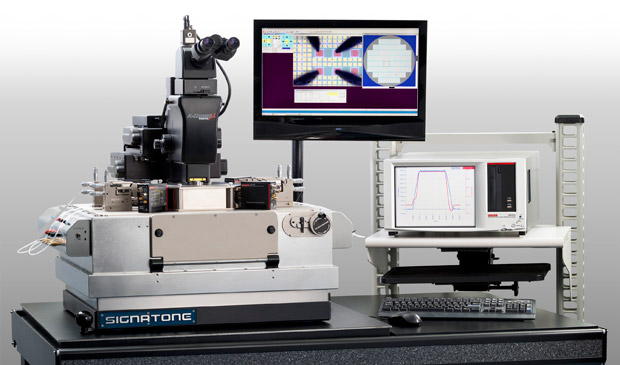 The manual probe station base includes a 4-inch electrically isolated, nickel plated wafer chuck capable of simultaneous XY motion and 360 degree theta adjustment. Individually controlled vacuum rings can accommodate variety of devices ranging from single die to full 6-inch substrate with a portable vacuum pump. The station provides important testing and evaluating access to MEMS devices and ICs for characterizing and prototyping microscopic electronic and optoelectronic devices.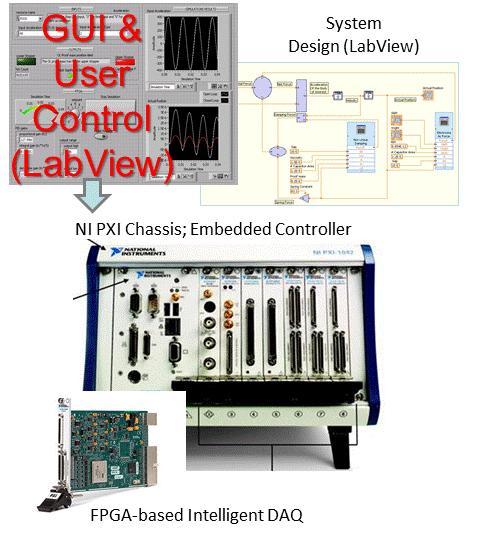 National Instruments PXI Modular Instrument
The NI PXI-express chassis includes system controller, FPGA-based DAQ, signal generation and measurement cards. It provides a versatile base structure for MEMS testing and characterizing.